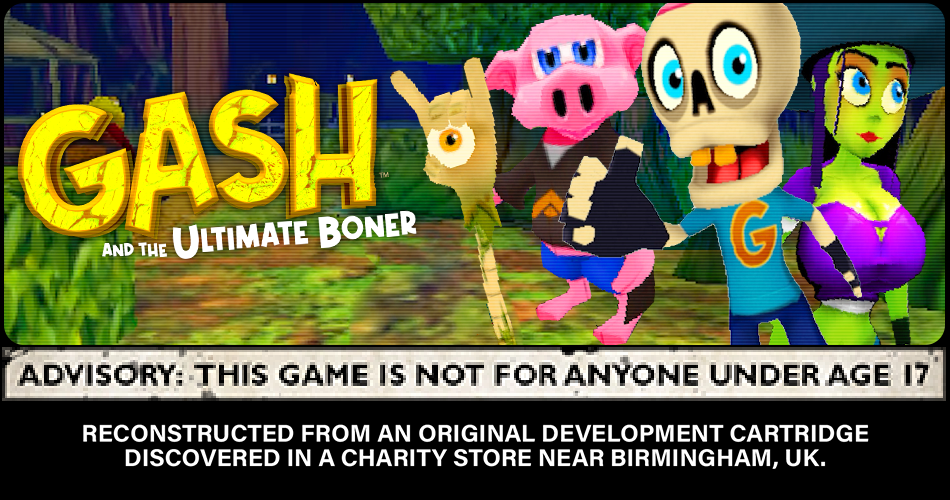 GASH and the ULTIMATE BONER
GASH and the ULTIMATE BONER is the wild 3D platformer that's a retro blast from the gaming past!

Play as GASH, the overworked, underpaid skeleton! Join his adventure to collect elusive Hag Tokens to impress the girl of his dreams. It's rude! It's raunchy! It's GASH!

WARNING! THE HUMOR IN THIS GAME IS VERY OUTDATED, OFFENSIVE, AND POORLY WRITTEN.
NOW PC CONTROLLER COMPATIBLE!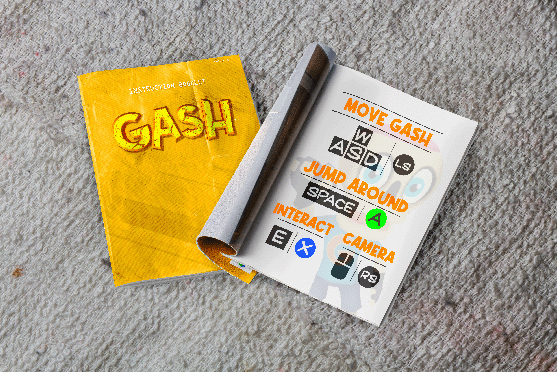 © Copyright 1998, Super Lair Interactive. All rights reserved.